An important part of our policy is to proactively protect the environment.
First Company as a company, but also we, as employees, want to make a positive contribution to the protection and improvement of the environment – also for the sake of future generations. We want to be a model and an example in this matter also for other companies in our region.
Bearing in mind the protection of the natural environment also in the future, we have adopted the following principles in our production activities:
GOTS certification
In order to ensure environmentally friendly production, we have opted for GOTS certification. The production process subject to the "GLOBAL ORGANIC TEXTILE STANDARD" (GOTS) standards must meet strictly defined environmental and social requirements. The GOTS criteria cover all stages of production – from the cotton growing process – the use of any pesticides and artificial fertilizers is prohibited, up to the finished product. Consumers purchasing organic cotton textiles can be sure that their clothing does not contain any harmful chemicals, azo dyes or heavy metals.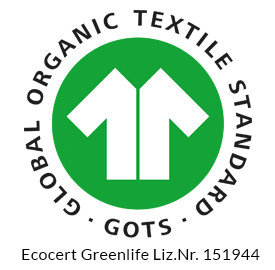 STeP certification
The company's goal is to constantly improve working conditions and health and safety in all areas of activity – as an Oeko-Tex STep certified company, we have been strictly assessed in the following criteria:
chemicals management
impact on the environment
environmental management
Social Responsibility
quality management
work safety

Segregation and recycling
Our company places great emphasis on recycling of waste. All plastic materials, paper, glass and textile remnants are segregated and reused in various processing technologies.
ECO awareness
We encourage and motivate our employees to pro-ecological responsibility by making them aware, informing them on an ongoing basis and raising knowledge through the organization of training courses dedicated to environmental protection.
If you are interested in the offer, please contact us. Our customer service is also available in German and English.
ul. Inwestorów 10
39-300 Mielec
Contact data
Information
National Court Register: Rzeszów KRS-0000 186667
The EU's tax identification number: PL8170008039
Tax identification number: 8170008039